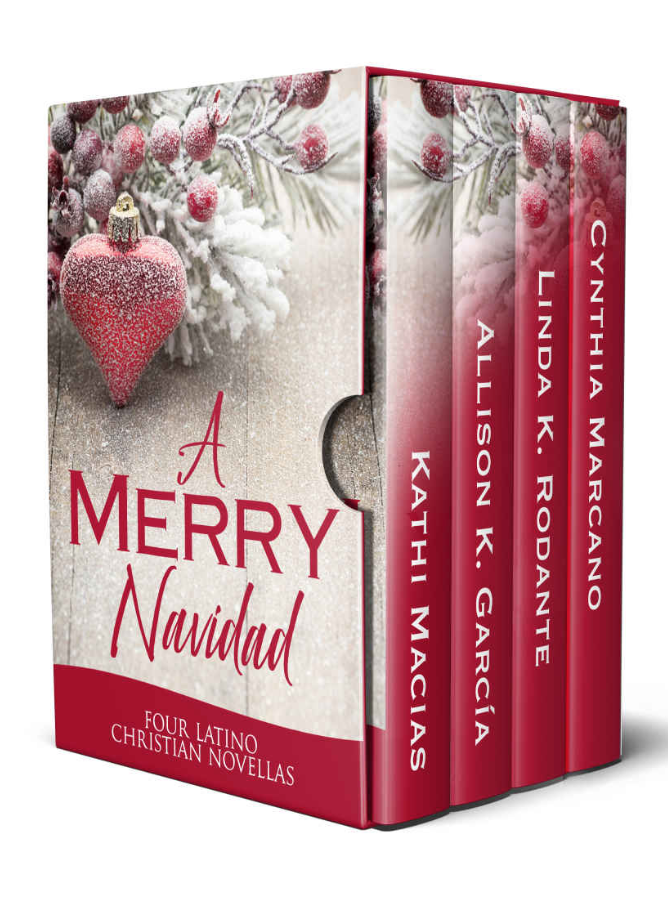 4 Latino Christmas novellas – each story with a set of traditional Latino Christmas recipes
La Familia Es Todo — Kathi Macias — A large, once-close family that has drifted apart for various reasons. Will their longtime tradition of making tamales on Christmas Eve be enough to bring them back together?
Navidad & Familia — Allison K. García — When a blizzard traps the Campana family in their trailer on Christmas Eve with no electricity, internet, gifts, or Christmas decorations, will they drive each other crazy or will they discover the true reason for the season?
A Tamale Christmas — Linda K. Rodante — She's an unwed mother at a Christian college. He's a Latino student who left home and career to attend. Will the secret one of them carries keep them apart or will God perform another Christmas miracle?
Have Yourself A Merry Little Cocoa — Cynthia Marcano — Every Christmas, Isidora Lopez tries to spend her way into the hearts of those she loves, while Firefighter Gabriel Ramirez has spent his, trying to move on from a lost one, until a chance encounter unexpectedly sparks both their lives.